Product
Product
Insights and Intuition
We start with AI technology—we call him Spark—to zip through the Salesforce clouds gathering layers of complex data. Then we combine that with human experience to plot those insights in a single actionable view. The result? You see which of your accounts to focus on and the right sales approach for each opportunity, so you can close more deals faster.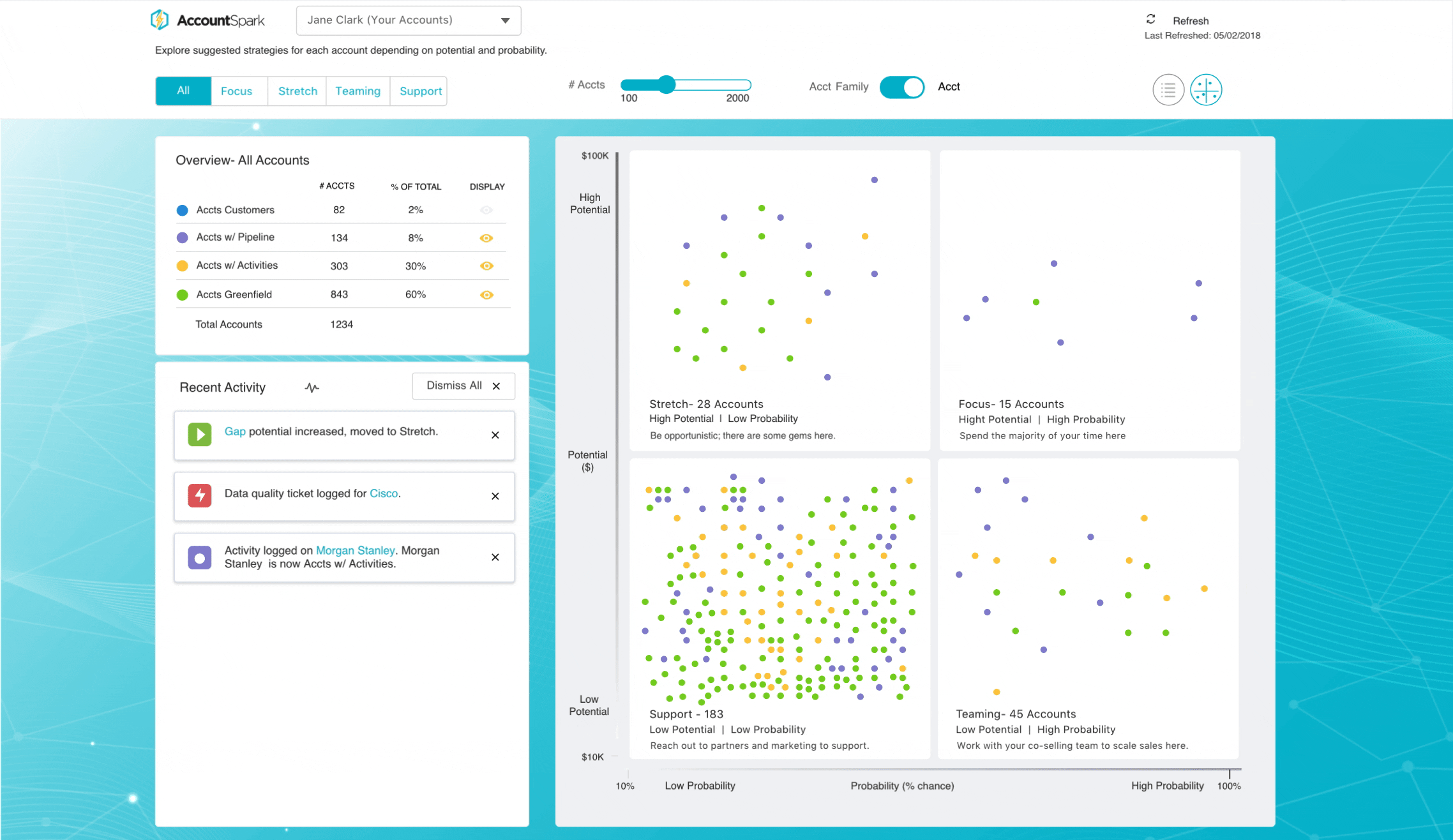 Find Hidden Potential
Account Spark takes two primary insights: potential and probability of closing, and uses them to create an account score. More than lead scoring, potential shows you which accounts have the greatest potential deal size. While probability combines layers of complex data to let you know how likely an account is to convert to a closed deal.
A Better Way to View Accounts
Account Spark uses these insights to plot all of your accounts on our proprietary Account Spark grid. We show you where to focus your time; where to work with your team to scale efforts, where to be opportunistic, and where to lean on your channel partners. Stop wasting time chasing the wrong deals with the wrong strategy, and instead strike with pinpoint precision to get more deals signed faster.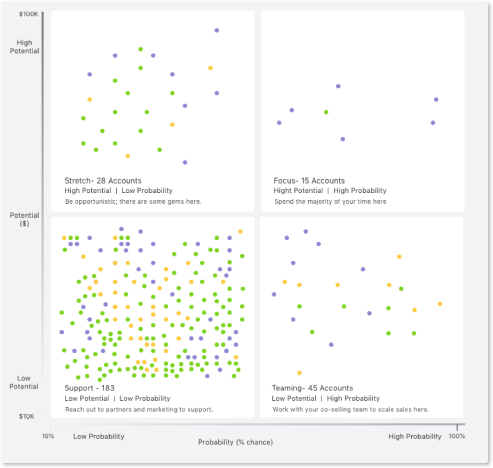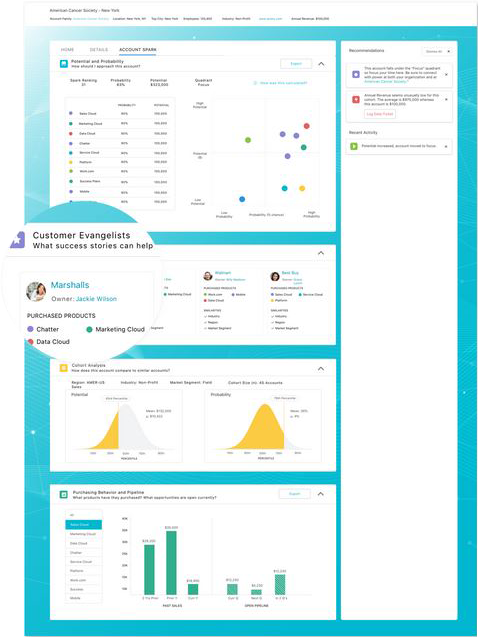 Enhance Your Instance
Keep using the tools you already know and love. Account Spark integrates seamlessly into Salesforce dashboards and reporting tools, while interfacing with the other apps that you already use and love, like Einstein. So you can keep your insights and workflow in one convenient place.
Account-Based Sales, Marketing, and Beyond
Give your account-based marketing a lift with our proprietary Top Cities functionality. GPS coordinates and geo-mapping are combined to determine all accounts within a driving radius of a city. Integrating seamlessly into Salesforce's Pardot CRM, you can invite the right contacts to your next marketing event with a snap of your fingers.