About Us
About Us
Our story
Account Spark was born out of frustration. As busy sales professionals we had a ton of data at our fingertips, but it wasn't helping us focus on the right accounts or to close more deals faster. We knew there had to be a better way. Like a spark of inspiration, Account Spark was born.
Combining a wealth of sales experience with powerful AI we created a sophisticated and simple to use tool that delivers the insights you need to work smarter, not harder. We combine these insights with a healthy dose of human intuition to show you exactly which accounts and which sales strategies to focus on in our Account Spark grid.
We have spent years working alongside top executives and power users at Salesforce to refine our product and create highly valuable tools that deliver results. Today we are proud to offer Account Spark on the AppExchange. Integrating seamlessly with the tools you already know and love Account Spark lets you focus your time and energy so you can close more deals faster.
Meet the Founder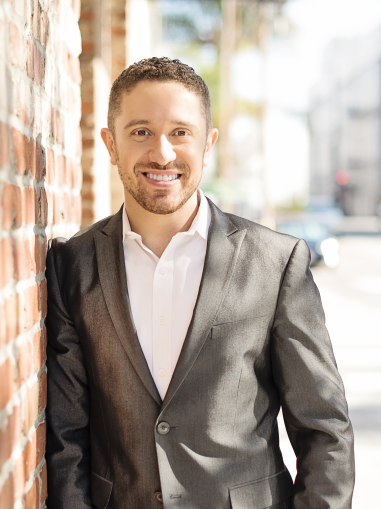 Noor Atari is a passionate, motivated leader with more than a decade of experience managing and influencing innovation at hyper growth technology companies.
A self starter, Noor brings 10+ years of experience to Account Spark. He served as Director, GTM Sales Strategy at Salesforce, and went on to lead an international team as Head of Global App Strategies and Development at Google. As a consultant he has worked alongside top executives at the largest tech companies in Silicon Valley for 10+ years. He is a sought-after leader, offering actionable insights from big data methods and industry leading process optimization techniques for his clients.
Noor's unique combination of skills and experience has allowed him to lead the development of Account Spark, working in partnership with dozens of Salesforce executives and recruiting top industry professionals in data science and machine learning to transform the concept into a working reality.
Meet Spark
Hi I'm Spark!
I'm here to help you navigate the data-rich cloud we call Salesforce. I was born one night in November–Nov 7, 2017 to be exact–when a frustrated and overwhelmed sales exec needed help focusing on the right accounts. He had a ton of information, but none of it was telling him what he needed to know.
Since then I've been zipping through the cloud, with a great view of accounts, finding information and turning it into actionable insights.
I may be a robot, but I'm much more than an analytics machine; I take information from past account performance over several years and digest the trends, combining human experience with AI to show you your account potential and likelihood to close.
What does this mean for you? No more time wasted exporting data and manipulating spreadsheets, and less guess work in identifying your most valuable accounts.
Meet The Team
It starts with our people; we've brought together an experienced, collaborative, and passionate team of individuals from around the world to build a game-changing tool for busy sales execs. Our team has been there and done, well a lot, bringing know-how from past roles at Google, Amazon, Facebook, Salesforce and Cisco among others to the Account Spark team. Hailing from Europe, Asia, and the Middle East, our global perspective is your advantage.
In addition to individual team-members we have also partnered with highly specialized service providers to create our elegant and intuitive sales management solution. We are thankful for the partnership and collaborative energy of Atlas Global Solutions for front end development, Techila Global Services for Heroku development, and Tyler Clapp for animation services.
Our values
Trust
A commitment to earning and maintaining trust. It all starts with trust. Whether it is your data, your time, or your money, we will go to extra mile to earn your love and your trust. All data never leaves the Salesforce ecosystem where it is securely stored. We help you spend your time wisely and get the most out of your data.
Innovation
A commitment to innovation and excellence. Our patent-pending approach is intended to bring about positive change and to make sales and marketing processes even better. Decades of experience at the top high tech companies in the world have inspired this innovation, and we hope to translate it back to your our customer.
Philanthropy
Account Spark is proud to join Pledge 1%, a global movement creating new normal where companies of all sizes integrate giving back into their culture and values.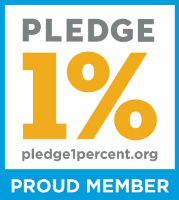 Power your intuition with intel
Today Account Spark is positioned as one of the most powerful and promising CRM tools on the Salesforce AppExchange today; smart, intuitive, and poised for exceptional growth.
Interested in becoming a pilot user?